When you reflect on the activities you do within a 24-hour period, are you proud of the way you choose to spend your day? If not, then you more than likely indulge in too many things that waste your time.
All too often, we wander through the day with no plans in place, and those with to-do lists rarely get to check the box next to each task.
Instead, we waste time engaging in gossip, destructive activities, and unproductive routines that are absolutely meaningless.
"Where did the time go?"
Surely, you know where it went. Right down the drain, along with the rest of your plans for the day.
Of course, there's always tomorrow, but keeping this perspective won't boost your productivity.
Making a habit of pushing things you need to complete to the side will be hard to break away from.
Wasting time will have you in the same place six months into the year with little to no progress from where you were at the beginning.

Routines and habit trackers are tools that develop self discipline and combat procrastination.
Your time is invaluable, and you should treat every minute like it's your last.
Think about it. Time is the one thing we can't get back, but we can certainly do more to manage it better.
I'll always advocate for time blocking over multitasking. The purpose of batching similar tasks is to prevent our brains from working overtime.

Many people know how to be productive, but lack the ability to get more done in less time because they get easily distracted.

Distractions at work, at home, or when you're trying to relax often pop up out of nowhere with one mission in mind… and that is to waste your time.
Let's discuss some of the most common things that waste time!

What are the top 10 time wasters?
1. Social Media
Until social media fades into oblivion, or gets replaced by the next big thing, it will remain a top ten contender for things that waste time.
A study conducted by the Mayo Clinic concluded that 12- to 15-year-old teenagers in the U.S. who spend over three hours a day using social media might be at risk for mental health problems.
Many teenagers and young adults would rather live vicariously through strangers they'll never meet online than embrace their own reality.
So, how do students waste their time?
They mindlessly scroll on various apps like Facebook, TikTok, and Instagram for hours, then log off social media emotionally drained, distracted by negativity, and questioning their worth and status in life.
Who wants to wake up bright and early in the morning, with a positive attitude, well rested, and mentally refreshed, just to experience feelings of self-deprecation minutes later?
What we listen to, watch on television, or see on social media sets the tone for our day, but also contributes to our inability to stay focused or attentive for long periods of time.
Time wasting activities can lead to unhealthy long-term effects such as depression, anxiety, loneliness, and frequent thoughts of suicide.

There are many people who crave the scroll and love peeking into the perfectly curated highlight reels of others, unaware of the negative outcomes.
Instead of indulging in things that waste your life, focus on being present in the moment.
Some social media users get caught up in seeking external validation and their audiences develop an addiction to their daily updates.
Seems like a win-win, right? Actually, it's not.
This behavior eventually transforms into the "I wish I were them/there" syndrome, which ultimately is a waste of time, because there's only one of you.
We only have one lifetime, one body, and one soul. It's a waste of time trying to be anything else.
What else is a waste of time on social media?
Oh yeah, harping on what others think of you and criticizing the way they lead their lives compared to yours – talk about a total waste!
Why look to strangers on the internet for validation when it's not needed?
Stop opening up Instagram and turning on YouTube every morning. Vulnerability may work well in relationships, but not for your mental health.
Imagine yourself as a sponge with no ability to control all the stimuli and negativity pouring into your life from what's on your screen.
Current events, unfavorable opinions, and celebrity gossip should have no impact on your day. Check in with yourself to ensure you aren't internalizing what you see or hear.
Create boundaries and form relationships outside of the internet with supportive family and friends who will accept and love you as you are.
They will help you tap into your full potential and find your purpose in life.
What an influencer ate for dinner and random happenings around the world may be entertaining, but do they really push the needle towards your goals or milestones you're trying to reach?
Or are they meaningless, time-wasting habits you've developed overtime?
Social media is one of many things that continuously wastes your time.
If you do nothing else, stop scrolling.
2.Talking and texting on the phone
We all have friends who love talking and texting on the phone throughout the day.
They want daily updates on everything about you.
What did you eat breakfast?
Where you went out for lunch?
What are your thoughts on the latest popular TV series?
How did your date go last night?
What's the new office gossip?
The chit-chat is harmless, but is a two hour long conversation about the above really needed?
Don't forget about the special people who will use you as an emotional dump and won't let you get a word in until it's time to tell them goodbye.
Guess what? We've all been there.
Most people want to use you for a sounding board and nothing else. Therefore, setting boundaries is a must.
No one should have access to you around the clock without your approval. Believe it or not, you can teach people how and when to contact you.
Practice by only responding to them within a certain time frame.
Eventually, they'll catch on and not expect for you to respond right away.
Unless it's an emergency, keep your behavior consistent with all your friends and family.
They'll learn to respect your boundaries and will inquire about your availability.
Refrain from engaging in time-wasting activities on the phone goal-friends.
Try to restrict your phone usage to only conversing over details on where to meet up.
Don't respond to calls or text messages until you're done completing your tasks for the day.
If you have a break in between or complete a task early, then take a moment to respond. Otherwise, dedicate half an hour to talking on the phone and nothing more.
Get in the habit of creating boundaries and rules around your time.
Instead of talking on the phone, focus on socializing in person during the weekends or a few times throughout the week instead.
It's perfectly fine to regulate when you will lend your ear to others.
The next time you're being chatty Kathy on the phone, ask yourself if it's a good use of your time.
3.Gossiping
Hollywood gossip can be entertaining.
Celebrity news gives us a break from the mundane and pulls us into a lifestyle that we may never experience.
Trust me, I get the appeal.
We even gossip about those in proximity to us, whether it's on the job, at the local beauty salon, our children's school, or close friends and family members.
The rumor-ville is always churning.
Many of the things people gossip about are based on hearsay and false truths exaggerated by the ones telling the story.
Have you ever been a part of a real life game of telephone?

If you ever attended high school or a family gathering, you know what this looks like. Ever take part in office gossip, which usually spreads like wildfire… You get the gist.
My only question is, outside of being distracted or for a quick laugh, how does gossip impact your life positively?

Do you ever consider the feelings of people who are the subject of criticism and casual conversation?
They aren't there to defend themselves, explain their actions, and they probably wouldn't feel pleased about being the butt of the joke.
How does gossip enhance your life?
Does it make you feel better? And if it doesn't, how many hours do you spend talking about others rather than focusing on becoming a better person?

Gossip is meaningless and a waste of your time. With everything going on in the world, surely there are topics that can provide more value, resources, and result in meaningful discussions.
4.Streaming TV
Binge-watching series on HBO Max, Netflix, and Amazon Prime is a big deal these days.
They purposely batch new episodes or release entire series so people never click out of their streaming services.
Have you ever found yourself stuck on these platforms?
I'm definitely guilty, but then again, binge-watching the Game of Thrones was totally worth it!
However, if you're a serial binge-watcher, calculate how many hours you spend watching the next popular reality show or series released on your favorite streaming platform.
Tally up the number of hours then appoint more productive tasks you could do in that time frame. I've got the perfect resource to get you started!
The weekly time tracker is now available for download in our FREE Resource Library. Simply hit the picture above to gain exclusive access and start downloading today.
I promise you'll feel motivated to do much more with your time after completing this activity.
An alternative is simply blocking out time at the end of each day to relax and watch your favorite shows.
5.Toxic relationships
Of course, your toxic ex made the list.
Surely, you've kicked yourself for wasting your time investing in relationships that didn't turn out as you expected.
But I wouldn't deem them meaningless if they're already in the past and you've learned a few lessons in return.
Many of our relationships are experiences we have to go through in order to become better people and partners to others.
They're not a complete waste of time, because they essentially teach us what we want and don't want in a relationship.
I'm not advocating for you to ignore the red flags.
We all know that certain friendships, relationships, and marriages have the potential to be filled with toxicity.
Many people make the mistake of staying in them to make it work in order to save face or appear as the bigger person.
Doing this is a waste of time when their behavior is causing you more stress than pleasure. Sometimes, it's beneficial to cut ties.
Prioritize your mental health too, not just your time.
6.Multitasking
We were told that doing many things at once is a way to be more productive, but unless you're completing similar tasks, your brain is putting in overtime to switch back and forth, which slows your body down.

Try prepping dinner, helping your kids with homework, and paying bills all at once. Three things that may have taken less than thirty minutes turn into two hours instead.

Multitasking is one of the most common time wasting habits we do at home and on the job, because they have taught us we can get more done in less time this way.

Wrong!
When we focus on one thing or a small list of similar tasks, we're more productive and make fewer mistakes.

For the business owners, stay at home moms, and minimalists who love to increase their output and tidy spaces, start with one project, one chore, and one room at a time.
7.BEING TOO NOSY
Come on guys, mind the business that pays you…
Is this really hard to do? Or is it a coping mechanism for those who would prefer not to dwell in their own reality?
We all know people who can provide you with daily updates on the lives of people they barely even know or speak to throughout the year.
They'll piece together what you post online, fan the flames of rumors, or misinterpret the information you willingly share with them to concoct a falsified story about you.
Imagine how celebrities feel when they constantly read headlines about themselves that are more than likely untrue.
Would you be able to walk in their shoes?
Worrying too much about the troubles of strangers, even the people you care about, can cause involuntary stress.
Sometimes, turning a blind eye, ignoring a few calls to preserve your peace and focus on things that only concern you may be best.
Being nosey and downloading everyone else's problems is pointless and a waste of time when you have your own.
8.Counting other people's money
Your bank account balance should be the only funds you're monitoring, goal-friends.
The amount of money someone else is receiving or spending shouldn't be any of your concern unless they owe you debt.
Pocket watching is a waste of time.
Reflect on how much time you waste managing a budget that doesn't belong to you.
Sure, you may be better at money management or pride yourself on being a frugalista, but there's no point in convincing others to live beneath their means.

Unless someone asks you about planning a budget or money management tips, why bother?
Envying the spending habits of others who may be more fortunate is another meaningless thing that wastes your time.
Some people get wrapped in how much certain shoes, designer handbags, and clothing costs on others rather than earning more money to purchase luxury items of their own.
Don't get caught up in trying to figure out how people can afford certain lifestyles.
Instead, do the work to curate your own.

What if you spent all that extra energy working overtime or opening a new business so you can live comfortably?

It's perfectly okay to rearrange your priorities, but counting other people's money should not be on your list.
It's one of the main things that wastes your life.
9.Keeping up with the latest trends
Remember fads? If you're a 90s kid, I'm sure you can list at least a dozen trends in fashion, toys, games, and pop culture that you tried tirelessly to follow.

But looking back, can you honestly say that the hundreds of dollars you (or your parents) spent to fit in with your friends at the time was worth it?

There's always a craze centered on a particular toy during the holiday season or certain shoes that become popular until they fade into oblivion when the hottest celebs find something else to wear.

Brands promote in movies and commercials to drive up demand, which leads to an increase in sales, but how does this impact your life?
How do students waste their time?
Chasing fads and fleeting fashion trends.

Keeping up with the Jones' becomes a waste of time as we grow older and take on more responsibilities.
Bank accounts can also take a hit when you're trying to stay on trend with expensive designer items and foreign cars, too.

Do trends hold any valuable meaning?
Let's have a heart to heart here.
Sure, they may provide temporary satisfaction or uplift our moods. But, they're in and out after a few months; often out dating our wardrobes, home decor, and filling our homes with clutter.
In Cher's infamous words from Clueless, "so last season" would be correct.
Wouldn't it be better to find antique items, adopt a unique style, or interior home decor that's classic and timeless?
Don't waste your time keeping up with the times, it's hardly ever worth it in the end.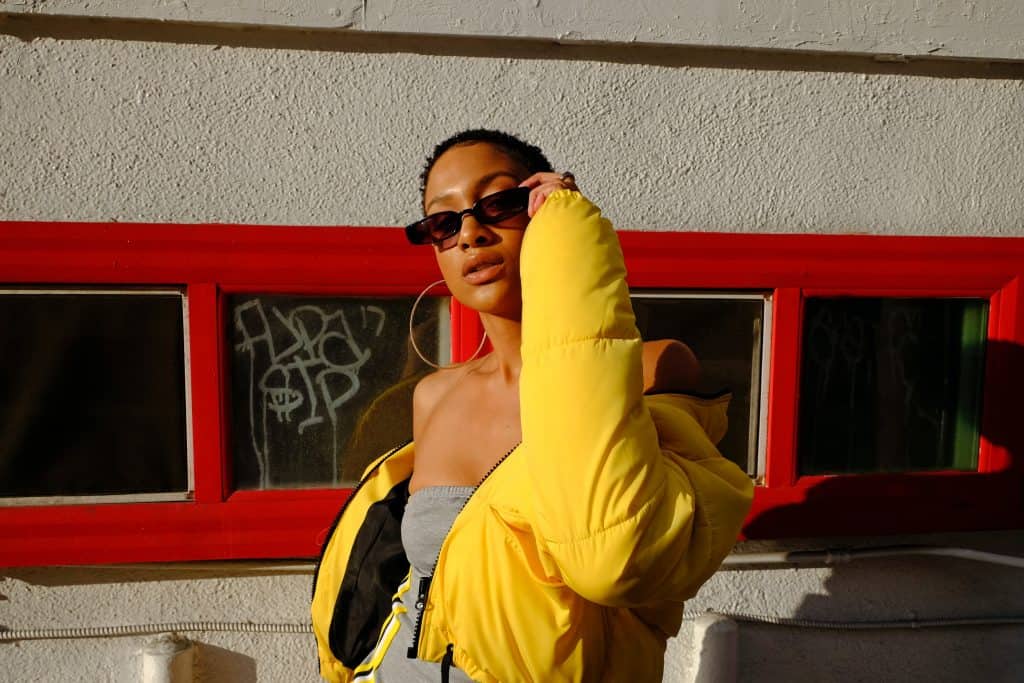 10.Being a 'people pleaser'
'No' is a complete statement.
I often remind my overly agreeable friends that it's not a crime to reject or decline the requests of others
People pleasers don't receive recognition for their kindness.
In fact, their niceness usually gets taken for granted by the same people they try to help.
People view them as pushovers or targets that are easily manipulated.
Striving to please others all the time is a meaningless waste of time when it's not reciprocated.
People pleasers love helping others.
They're the good samaritans of society who feel it's their mission to be saviors and take pride in their good works.
We need kind people in the world, but people pleasers do themselves a disservice when they become 'yes' men for everyone around them.
Overtime, they tire of the disrespect and ill treatment from others who take their kindness for weakness.

When they don't vocalize how they feel and don't object to things they don't want to do, those feelings boil up like lava in a volcano.
It's only a matter of time before they explode.
Being a people pleaser is a thankless job. It literally holds no value and is a complete waste of your time when you're mistreated in return.
11. Procrastination
No one feels motivated or uplifted when they've wasted hours being unproductive.
Shame or self loathing usually follows procrastination.
How many people shout from the mountain tops that they've accomplished nothing the entire day?
Doing absolutely nothing is fine to have on your agenda. I'm all for prioritizing rest goal friends. You don't have to be an energizer bunny to be successful. While I may be a stickler for multiple streams of income, hustle culture is officially dead.
But if you have goals you'd like to accomplish, being slothful throughout the day won't help.
Procrastination doesn't yield any benefits, only setbacks. It's a negative trait that not only wastes time but inhibits success.
12.Obsessing over the past
Why waste your life dwelling on past mistakes? The most you can do is learn from them and move on.
You don't have superpowers to go back in time, so stop looking over your shoulder in the rear-view mirror and focus on what's ahead.

The future is still yours for the taking.
Thinking about 'what if?' or 'what could have been?' is unnecessary.
You can't get that time back. Create a vision board and be intentional about your goals.
If there are a few wrongs you want to right, then pay it forward.
Express your remorse to the ones you've hurt and feelings to those who have wronged you in return.
Then, move on.
13.Worrying too much
A lack of a sense of control can cause anxiety in one or more areas of your life.
Whenever I don't feel in control of a situation or can't predict the outcome, I immediately feel anxious.
Curving anxiety has been an uphill battle for me, but I've learned that accepting things as they are is much better than stressing over things that are beyond my control.
I no longer worry about things that can go wrong, but control how I will react if they do.

That's the key in case you missed it. We can't control traffic, accidents, receiving bad news, or rejection, but we can control how we respond.
One the worst time-wasting activities is worrying too much.
14.Hoarding
Sometimes, you just have to let things go.
Accumulating items that are valueless is not only a waste of time, but a waste of space, too.
Why are you holding on to things from twenty years ago?
Do they hold any sentimental value, or do you simply struggle with discarding possessions you don't really need?
Hoarding is a disorder. People who experience distress with decluttering and getting rid of excess items suffer from this issue.
Indecision, avoidance, and disorganization affect hoarders.
Collecting items you have no use for is a waste of time and leads to mental stress.
If you suffer from a messy house or excess thoughts, follow these helpful tips to declutter your mind as a start.
Hello, daily brain dumps, anyone?
15.Taking short cuts
The simple route to your final destination may seem appealing, but it doesn't always mean you'll get there quicker than you expected.
If you even reach where you're trying to go at all.
Have you ever seen a hamster spinning on its wheel or a mouse caught in a maze?
They either go absolutely nowhere or it takes even longer to find an exit.
This is what it looks like when people take shortcuts in life.
Without patience and perseverance, you'll delay reaching your goals.
Being successful takes strategic planning, risks, and a lot of time. Lazy people cut corners because they don't want to put the work in.
They want to attain success without adversity and even if they accomplish their goals this way, it rarely lasts.
Most people don't become successful without stumbling into a few roadblocks along the way.
These obstacles provide us with experience and help us persevere.
To be handed all of your achievements on a silver platter with no leg work is highly unlikely.
What are your biggest time wasters right now?
Some of the biggest time wasters are simply tasks or activities people just don't enjoy doing, which differs for everyone.
Cooking, cleaning, grocery shopping, managing social media, doing taxes, or yardwork can feel like grueling tasks to complete, because we either aren't skilled at them or we dislike the process.
Of course, you're going to drag your feet when you're agitated, bored, or confused.
When this occurs, outsourcing should be the go-to option or else it just ends up being an enormous waste of time if it's incorrect or you quit halfway through.
Answer the following questions to conduct a self-assessment:
Do you scratch 80% of the items off your to-do list each day?
What productive activities can you allocate more of your time to?
What time-wasting activities can you do less?
Describe what a productive day looks like for you?
If you could give up one leisure activity, what would it be and why?
If you aren't sure what's taking up large fractions of your time, create a daily schedule. Download the daily routine printable for free!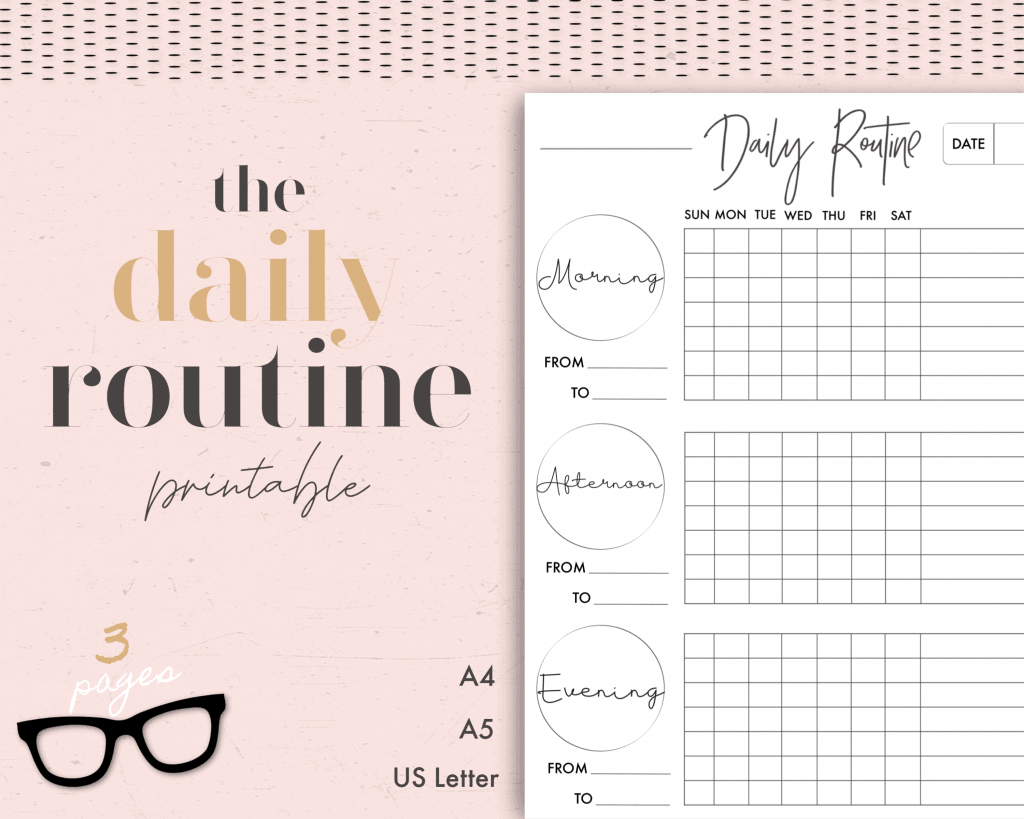 Why should we not waste our time?
There are many benefits to living life on purpose and with intention.
We strive to reach milestones, achieve goals, and have a compass to follow on our journeys.
Not having any direction or purpose for living is the equivalent of jumping into a black hole where time doesn't matter and you're merely existing.
This is an unhealthy way to live.
When you ignore the importance of time and don't appreciate its value, life passes you by.
Therefore, it's imperative to carry out each day with a set goal in mind, whether it's nourishing your body, taking a mental health break, or doing something that puts you closer to both your professional or personal goals.
I teach entrepreneurs how to simplify their life and business with less + own their time and maximize productivity towards their personal and monetary goals.