Money mindset questions can assess your attitude about money. I once approached my finances with a scarcity mindset. Letting go of money was difficult for me, and earning money wasn't easy.
Growing up, I relied heavily on securing one income source at a job until I learned my employers did not guarantee financial security.
After experiencing layoffs and resigning from toxic work environments to protect my mental health, I knew I wanted to live my life differently.
This required me to take a step back and reflect on how I concluded that my financial security would forever be reliant on my ability to keep a job.
There are key money mindset questions I asked myself that helped me to understand my past beliefs about money and what I needed to change in order to become financially successful.
My family, childhood environment, teachers, and supervisors played a major role in developing the limiting beliefs, which framed my money mindset.
Financial success directly resulted from the type of occupation you were in, your network, or trading in time for money.
Wealth building wasn't a discussion at our dinner table. They did not teach us to create businesses, or own assets such as stocks, property, and land.
I can only imagine how many people got raised in households like mine, where the cap on your earning potential was based on what your parents possessed.
The socioeconomic status of our families predicted how much wealth we would accumulate, if any, at all.
Parents and teachers encouraged us to take on college debt. They were certain the ROI was well worth it; unaware of how much the world would change 10-15 years down the line.
Housing for the working-class is no longer affordable and attaining a college degree is now a luxury for average Americans.
Teachers and academic advisors instructed us to pick an occupation that would always be in demand with no idea that artificial intelligence and technology would make its debut.
By 2025, A.I. and robots will permanently replace 85 million jobs worldwide.
Without proper education on alternative ways to reach financial security, most people will continue hitting their heads against the wall.
Their outlook on increasing their earning potential will remain bleak unless they come up with a sound financial plan to emerge unscathed on the other side.
There are plenty of ways to earn extra money besides your nine-to-five job.
Once you think of your job as just an additional source of income rather than a lifeline, your money mindset will improve.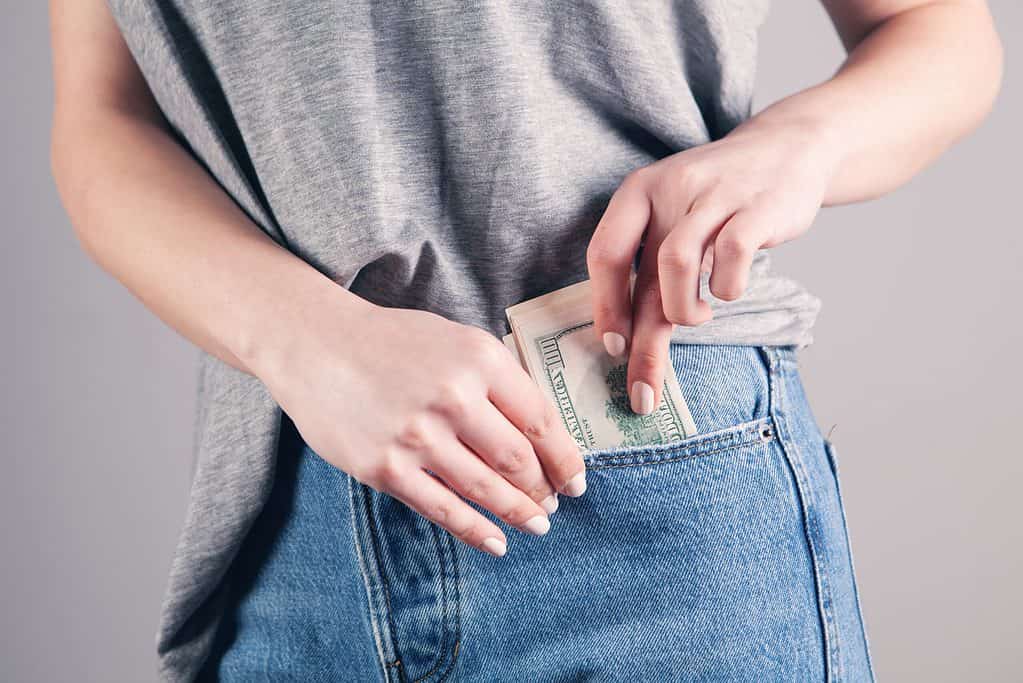 What is your money mindset?
Conduct a money mindset assessment to determine what your current belief system and relationship with money is.
Here are some money mindset questions you can ask yourself to get started:
Do I feel financially secure?
Do I need to earn more money?
What is my earning potential in my current occupation?
How can I save more money?
How would my life change if my income increased?
Are the people around me good with money?
How many sources of income do I have?
If I lost my job today, do I have enough money saved to get through the next 6-12 months?
Can I retire early or comfortably if I need to?
Do I feel optimistic or pessimistic about my financial goals?
Does money flow to me easily or is it scarce?
Where do my money beliefs stem from?

One of the most common issues young professionals and aspiring entrepreneurs experience on their financial journey is limitations on how they think, attain, and feel about money.
So many people make the mistake of chasing higher paying jobs and wages, because they think exchanging time for money is how they will gain wealth.
I used to believe the same thing until I changed my social circle and conducted research on my own.
Most Americans earn a yearly household income of $38,000 dollars per year. At this rate, Millennials will all be working until their mid-to-late seventies, and some people may never earn enough to retire.
I don't mean to be the bearer of bad news, but it's the ugly truth.
Luckily, we don't all have to rack up hundreds of thousands of dollars in college debt or beg for promotions to earn more money.
There's a wealth of information out there to learn how to earn extra cash every month and how to keep what we earn in our pockets.
Digital products, e-commerce, and trading are additional streams of income that anyone can try. However, being financially successful comes down to what your money mindset is.
Do you believe you have to be a doctor, lawyer, or real estate tycoon to become rich?
The steps to wealth don't have to be grueling and daunting. Is it hard to become rich?
Unless you hit the lottery, marry into wealth, or you're a nepotism baby, yes!
The fact of the matter remains that advanced technology and social media have made it easier for folks to get a piece of the money pie.
Goal friends, we all know that strategy and a little self-discipline can go a long way.
I refuse to base my earning potential on how much I get paid to work a job.
Many of my money mindset questions were answered when I read the following books about personal finance:
Once I reached my thirties, I took financial planning more seriously. I started investing more, budgeting, and setting realistic savings goals each month.
My mindset shifted into one that's knowledgeable about finance. There are creative ways to build wealth through the stock market, digital marketing, property investments, and selling goods.
I also learned that I didn't need to become a millionaire to live comfortably.
How is your money mindset formed?
The families we're born into and the education we receive typically form our money mindsets. Except for a few outliers, most people develop money habits based on what they see or experience as children.
If their parents struggle with remaining gainfully employed or the conversations surrounding finances in the home are often strained or stress inducing, the children will associate negativity and fear with money.
By the time children reach middle school, they have witnessed their parents' financial insecurity firsthand.
Arguments over unpaid bills, getting laid off from jobs, overspending or struggling to get enough financial support to keep food on the table.
Money can still be an issue for people who are well off. There are parents who struggle with gambling, shopping addictions, and living lavish lifestyles that can affect their bottom line.
In today's economy, rich people with money problems are outliers. Most Americans are living paycheck to paycheck, with a large majority struggling to make ends meet.
They do not teach financial literacy in schools. Money management skills aren't a requirement for employment.
Most people are winging their approach to financial success or not planning for it at all.
It's a far cry from being intentional about setting money goals.
The only security they have is the check that they're paid twice a month.
And you know why?
It's because capitalism is what we're taught. Go to school. Get a job. Earn a living, spend it all on frivolous things, until you're old enough to be a senior citizen to enjoy your life.
What is the best mindset for money?

Abundance mindset
How outstanding would it be to earn a substantial income doing what you love? One of the money affirmations [internal link] I recite and write in my journal every day is:
I attract money easily and effortlessly.
It's a reflection of an abundant money mindset. You shouldn't hold on too tight with money for fear of losing it.
"What we really want to do is what we are really meant to do. When we do what we are meant to do, money comes to us, doors open for us, we feel useful, and the work we do feels like play to us."

– Julia Cameron
Operating in a scarce money mindset puts limitations on your ability to attract more money to you.
What we think about money as a resource can be powerful. The belief system we have about money will manifest in our lives in more ways than one.
Do you operate from an abundant or scarce money mindset?
An abundant money mindset is the best one to have.
A person with an abundant mindset:
Possesses a positive attitude about earning money
Is always open to new opportunities to make more money
Saves money consistently
Follows a well-balanced budget
Takes risks and sacrifices to increase their income in the future
Shares their monetary resources with those in need
Believes attaining more money isn't difficult
Invests in appreciating assets and themselves

Abundance mindset exercises
Some abundance mindset exercises I've used to shift my mindset from a negative to positive one include:
Writing in a money mindset journal
Creating a vision board
Setting money goals
Financial planning for the future
Reading books about financial wellness and freedom
Listening to finance and business podcasts
Seeking counsel from a financial advisor
Developing strict monthly budgets
Frugality
Scarcity mindset
A scarcity mindset often stems from past trauma or negative traits and behaviors that affect the way we feel about our ability to secure a stable income or provide for ourselves in substantial ways.
When someone operates from a scarcity mindset, they are usually projecting their financial insecurities onto others.
They believe there's a hurdle to getting wealth and having a tendency to compare their financial status to others.
Their lack of drive to do what it takes to earn more money and set themselves up for financial success often results in insulting or discrediting people who are financially secure or more successful than them.
When people follow unconventional paths to financial freedom, we often meet them with skepticism.
Individuals with a scarce money mindset blame their upbringing and circumstances for their lack of financial resources.
Money mindset limiting beliefs directly opposes those with an abundant mindset.
This is the worst type of money mindset to have because it prevents you from reaching your earning potential, and attaches a negative stigma to money.
If you view money as something that's unattainable or associate it with struggling, then your mind won't be able to receive opportunities to make more money.
Rather than being inspired by people who have attained wealth, it triggers you.
What are 12 questions about money?
What's your attitude towards money? Is it positive? Pessimistic?
Responding to money journal prompts or taking a money quiz can help you frame your mindset around money.
There's always room for improvement or change.
I've shared 12 money mindset questions you can answer before you develop a personalized financial plan:
What fears do I possess around money and why?
Describe your personal experience with money.
Do I possess the knowledge, abilities, and skills to increase my opportunities for attaining financial wealth?
How will my immediate circle feel about me if I lack access to money?
Why do I need to change the way I manage money?
What will my financial achievements be five years from now?
Do you feel in control of your spending habits?
Is my self-worth attached to my financial status?
Is paying off debt a priority for you? Why or why not?
What strategies will you follow to reach your financial goals? (Saving, budgets, retirement plans)
Why is your mindset about money important?
What is your comfort level with sharing your financial resources with others?
A change in your money mindset will ultimately result in a lifestyle change. Are you ready to maximize your earning potential by elevating the way you think about money?

Millionaire's first believed that they could attain wealth before increasing their income. You, too, can achieve financial success with a plan.
Need a way to get your business life organized? Are you interested in starting a side hustle business of your own? Get started with The Side Hustle Planner and leave a comment below.
I teach entrepreneurs how to simplify their life and business with less + own their time and maximize productivity towards their personal and monetary goals.