"Hygge?!" What the heck is it and how do you pronounce it? Those were the first questions that came to mind when I stumbled across the hygge philosophy some time ago. From there I spiraled down an endless rabbit hole, researching the meaning of hygge and hygge decor, which led me to several danish lifestyle bloggers who embrace cozy living and having quality time no matter the time of the day, season, or setting. Many hygge bloggers take different perspectives on what it truly means to incorporate hygge moments into your life. But I discovered that there's really no right or wrong way to "hygge life".
Before we jump the gun, I've shared more context below about the Danish term that fully encompasses finding joy in life.

Hygge meaning: a quality of coziness and comfortable conviviality that engenders a feeling of contentment or well-being

Hygge pronunciation: hue-guh or hoo-gah
According to The Telegraph, hygge is a Danish concept that involves creating a warm and contented atmosphere, as well as being present in the moment and enjoying the simple pleasures in life with loved ones.
This definition resonated with me the most. With the way the world is changing, and human interaction being less tangible because of remote work and artificial intelligence infiltrating every facet of our lives, we have to take a more proactive approach to finding peace and eliminating stressors that fluctuate our mood throughout the day.
More often than not, I'm always in search of extra time in my schedule to do things I genuinely enjoy. Sure, we can set boundaries and block out time to spend with our families, book experiences, and simply relax.
But not everything always goes to plan.
Truth is, we don't have full control over our daily lives nor can we predict what will happen in the future. That's why it's the small things in life that matter most.
How could you incorporate hygge in your life?

Hygge bloggers share various ways you can incorporate hygge into your life by giving tips on home decor, comfort food recipe, how to hygge your bedroom, summer hygge and how to be more cozy in autumn and winter.
I'm all for creating a hygge vibe at home, living a danish lifestyle, and reading inspirational hygge articles during my downtime.
I practice hygge each day when I wake up in the morning and soak up the sun through my window, sip on a hot cup of green tea, and cozy up underneath my fleece blanket with my favorite pair of fuzzy socks on my feet.
Even when my responsibilities and obligations are pulling me in opposite directions, I make it a point to take time out of my day to unplug completely in the evening. I read quietly, talk with a loved one, and take part in intentional eating by indulging in a delectable treat.
No, it's not an elaborate trip overseas or a once in a lifetime experience – it's one of many simple, hygge moments I've learned to cherish.
So, if you want to learn more ways to make your life cozy, follow and indulge in the content shared by the exceptional hygge bloggers that made the list below.
Hygge bloggers to follow for daily inspiration
Hello Hygge is a one stop shop for cozy living connoisseurs. I stumbled across Kayleigh's blog at the beginning of my hygge journey and still use it as a resource for daily reminders on how to live in the moment today. There's a hygge idea for everything under the sun, including warm fragrances, hygge gift guides, places to travel, sweet treats, and home decor.
So, if you're in search of shameless hygge bloggers that encourage you to indulge in guilty pleasures and promote feeling all the feels (no, I'm not talking about romance, although cuddling with a loved one or furry friend can be quite cozy, too!), then take a scroll through Hello Hygge's blog for daily inspiration. Kayleigh is an advocate for 'finding hygge everywhere'.
The owners of 'Hygge Life' are true cozy enthusiasts at heart. A trip to the Netherlands originally inspired their hygge blog, shop, and cafe. During their visit, they encountered slow living practitioners (internal link for slow) for the very first time. After traveling to Copenhagen, they picked up tips and tricks on how to replicate Danish hygge in your home to create comfy atmospheres and even happier moments.
If you're in search of ways to be cozy year-round and would like some Scandinavian inspired items to create a hygge aesthetic in your spaces, then check out these hygge bloggers for authentic Danish decorations, candles, books, bedding, clothing, and more.
Alex is one of many hygge bloggers whose Danish roots motivated them to spread the word about embracing simple living and being fully present in joy-filled moments in their daily lives. Hygge House reads like an intimate memoir where Alex details the true meaning of hygge through real-life experiences, photos, destinations she's traveled to, and interior decorating projects she's completed for Anthropologie.
Alex is a seasoned hygge blogger with first-hand experience on how the Danes truly live. There's no commercialized fluff, an honest take on minimalism and hygge life, and raw answers to FAQs. You can also tap into Alex's hygge moments on Instagram for more Danish inspiration.
There's no one else better to follow for tips on how to live like the Danish than the Hygge Mama. Tiffany incorporates hygge into every aspect of her life, often promoting self-love, family, wellness, minimalism, and unique travel destinations. She fosters a community for women and mothers interested in adopting a cozy lifestyle. When I stumbled across Tiffany's website on my search for hygge bloggers, I discovered a rare gem.
This hygge blogger centers 'slowing down' and finding peace and happiness at the heart of her journey to live like the Scandinavians. She's an expert on hygge and her lifestyle is a direct reflection of it.
Ingrid lives in a sleepy town in Italy where she shares the various ways she incorporates hygge into her daily routines through eclectic recipes, positivity tips, great reads, the benefits of furry friends, cozy lounge wear, and how to hygge during the winter months.
Andi's Instagram feed is a breath of fresh air after a hectic day. She uses her quaint, little corner of social media to share aesthetic visuals of what it means to enjoy the simple pleasures in life.
Her curated feed is a hygge lover's dream. Andi's images depict how to warm up a small space with tasty beverages and baked goods to uplift your mood. If you're ever in need of a dose of calm, you know where to find it.
I saved one of my favorite hygge bloggers for last. Ophelie is the creator of 'The Hygge Planner'. For all my goal friends who love simple, slow days, I've found the cutest, minimalistic 90 day planner for you. Ophelie also offers downloadable freebies and a re-set workbook that serves as a mini hygge guide to step back into your purpose and get your life back on track.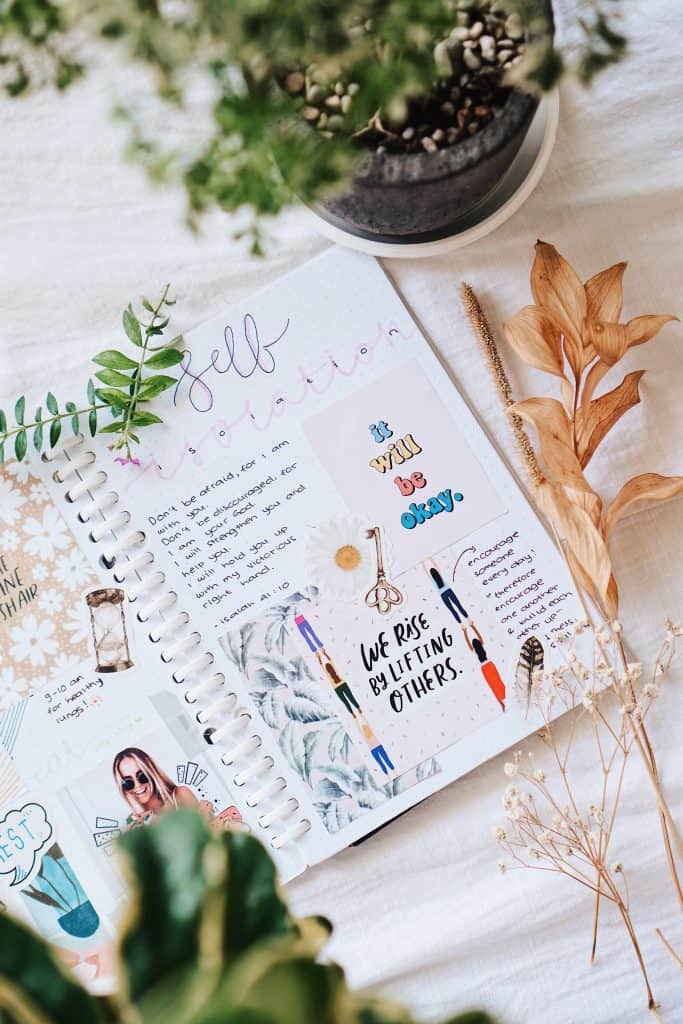 How do you practice hygge?
One thing hygge bloggers have in common is their belief that the act of hygge is subjective to the individual. It's living in the present and embracing the insignificant moments in life that subtly bring us joy.
Practicing hygge requires you to take time out of your day to slow down and be intentional about the activities you engage in. It's steering clear of the things that attribute to higher stress levels, or engaging with people who drain your energy. It's going to play your favorite sport with a group of friends; the smell of your favorite dish; or crawling up in bed with a good fantasy book that allows you to escape from reality.
There isn't one way to practice hygge. Playing a game of Checkers with family, cuddling with a significant other, meditating in silence, or taking your dog for a walk in the park are all hygge moments many of us can relate to.
So, learn to live simple, goal friends! Start your simplicity living journey today by taking the 31-day simple living challenge. Download your FREE copy here!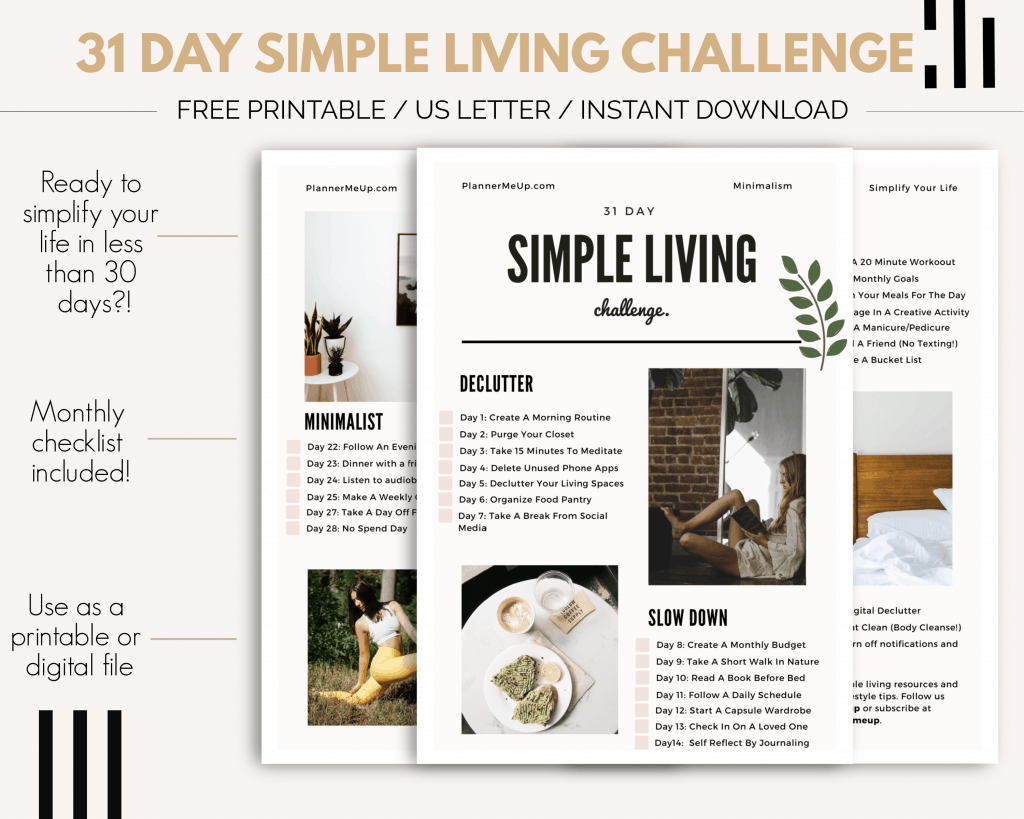 I teach entrepreneurs how to simplify their life and business with less + own their time and maximize productivity towards their personal and monetary goals.