Are you looking to save a few coins this summer, but still enjoy all the activities warm weather brings? Well, look no further! I've created the ultimate budget-friendly list of fun summer activities for adults.
Working adults deserve a break during one of the most popular seasons of the year, too.
Work hard, but play even harder is our motto over here, guys!
If you love to make summer plans well in advance, you've come to the right place.
Before creating my summer events schedule, I brainstormed and wrote a list of fun ideas for adults.
Try your hand at this by thinking of an adult summer bucket list.
Forget about any financial restrictions or responsibilities such as work obligations or childcare.
List any activities related to your personal interests.
Is there a new skill you'd like to learn?
An entertainer you'd like to see in concert?
Or an exotic food you'd like to try?
Take this angle while brainstorming and write at least twenty things that are likely to bring you joy.
21 budget-friendly fun summer activities for adults
Attend a movie in the park event
Spend the day at a local beach
Explore a new neighborhood in your city
Get a 1-day free pass to art, science, and history museums
Try authentic gelato ice cream
Visit free music, art, and book festivals in your town
Make reservations at a popular restaurant
Purchase tickets to a baseball game
Attend a free concert
Volunteer at an outdoor event for a cause you believe in
Take a yoga class outdoors
Start a garden in your backyard
Book a spa appointment or visit a bathhouse
Visit the farmer's market
Plan a picnic on your patio with family and friends
Attend a rooftop bar
Schedule a pamper day (nails, feet, lashes, hair, and brows)
Have dinner date on the patio
Visit the state fair
Go on a Segway tour in a nearby town
Go bowling
What can adults do in the summer?
The opportunities for adults to have some fun in the sun are endless. It's the best time to visit a carnival, go horseback riding, or go for a swim in the pool.
Outdoor activities are a no-brainer!
Hiking, playing a game of pickle ball or volleyball at the beach are all options you can do after work hours.
Schedule time out of your busy day to do something that interests you. It can be as simple as making fresh squeezed lemonade, baked bread, taking a nap in a hammock outside, or taking a walk to listen to the birds sing.
Fun summer activities for adults don't have to be extravagant trips that come with Insta-worthy photos.
When money is tight, we need to improvise, goal-friends.
There are countless practical, fun summer activities for adults that won't break the bank.
Summer reading challenges
Happy hour events at a local restaurant or bar
Play a game of corn hole in the backyard
Gardening or farming
Rollerblading
Participate in a scavenger hunt
Paintball with a group of friends
Play tennis at the park
Go to an amusement park
Take a ride on a hot-air balloon
Go fishing or rent a boat
Did you notice anything about the suggestions above?
Many of the activities are things we used to do in our childhood. What are some sports, games, or hobbies you'd like to revisit in your adulthood?
Try them over the Summer.
Download the Daily Routine Planner printable to plan all your summer routines!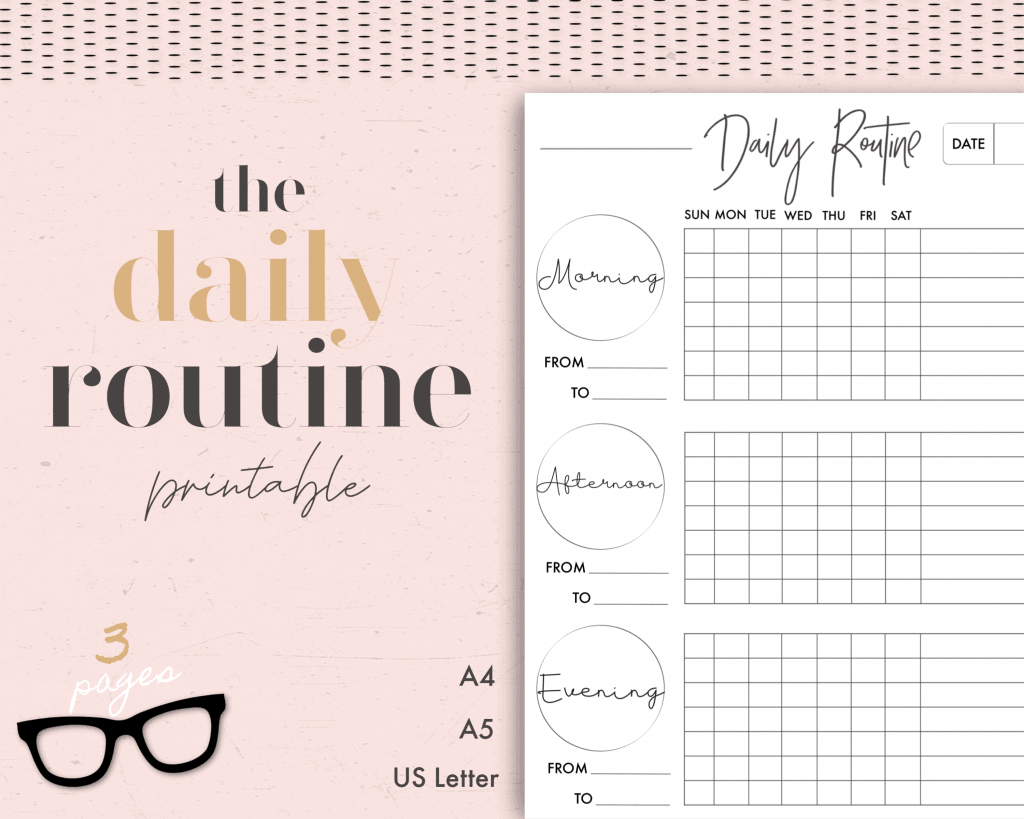 What to do when extremely bored in summer?
As a child, we can all remember those humid Summer days where we were stuck inside on a rainy day.
Sometimes, the weather got so bad there were heat warnings, which forced people to remain indoors or visit cooling centers.
There will be days throughout Summer where you're extremely bored or forced to remain inside. Maybe it's not the weather and you're just feeling unwell, or you're obligated to stay home with your kiddos.
Either way, why not plan before?
I've compiled a list of summer indoor activities for adults that you all can do within the comfort of your own homes.
Fun activities for adults indoors
1000 piece jigsaw puzzle
Board and card games
Cook a pizza from scratch
Binge-watch a popular TV series
Have a dance session
FaceTime a friend or family member
Read a book (or two!)
Watch old home movies
A candlelit dinner with your significant other
Start a photo album or scrapbook
Plan a family movie night
Arts and crafts project
Build a Lego set
Give yourself a manicure and pedicure
Knit or crochet
What is a popular summer activity?
Visiting the local ice cream parlor is one of the most popular summer activities. Ice cream puts a smile on everyone's faces.
There's a flavor and toppings for everyone to enjoy. It's also cheap! Ten dollars can go a long way at Baskin-Robbins, Oberweiss, or my favorite, Jeni's Icecream.
Swimming is the second runner-up for the most popular summer activity.
We know when summer is upon us, because retail stores start advertising outdoor pools, water guns, and patio furniture for entertainment.
Swimsuits are everywhere you look, because the beach and pool parties attract tons of people who are looking to cool off and enjoy themselves while on summer vacation.
There are plenty of cheap summer activities for adults to that won't cost an arm and a leg.
Simply sitting outside and shooting the breeze with good company is one of the fondest memories I have of Summer.
Cheap summer activities for fun
Swimming
Spend the day at a local coffee shop
Make some baked goods
Watch the sunset
Take a walk on the beach
Visit the local park
Take a ride on a motorcycle or moped around town
Go for a joy ride in the city
Visit museums on free days
Relax in a hot tub or jacuzzi
Sun bathe
Take a ride on the Ferris Wheel
Draw or paint outdoors
Play a game of flag football
Summer night activities for adults
Drive-In Restaurants
Wine tastings
Breweries
Bar crawls
Nightclub
Star gazing
Paint N' Sip
Movie theatre
Skinny dipping
Roller Rink
What can you do in the summer in your 20s?
As a young 20-something, the world is your oyster when summer rolls around.
There are so many things and places you can explore for entertainment, whether you live near a large bustling city or in a quiet, rural town.
College students can spend the summer studying abroad, traveling to Bali, or completing a professional internship to gain experience in their career fields.
…Or you can make the summer an adventurous one!
Some young adults love musical performances, artsy scenes, the outdoors, or lazy Summer days where they lounge around and stay up until the wee hours of the morning hanging out with friends.
If you'd like to make your summer unforgettable, try some of the fun ideas for adults I've listed below.
Fun summer activities for young adults
Have a blast at a dive bar
Buy a ticket to Coachella or Lollapalooza
Attend a yacht party
Rent a lake house
Go on a destination girl's trip
Hang Gliding
Parachuting
Go see your favorite sports team play
Experience van life on a weekend road trip
Book a tree house tiny-home on AirBnB
Go to a karaoke bar
Try paddle boarding
Plan a couple's date at a movie screening in the park
Participate in a volunteer project
Make an indie film
Be a camp counselor
Go on a shopping spree at the mall
Take a dance class
Ride on jet ski's
Go kart racing
Give yourself a makeover
Camping
Start a YouTube channel
Traveling overseas in my twenties was on my summer bucket list as a college student.
Summer activities for adults will be based on your individual interests. The summer is what you make it, so indulge in the things that bring you joy.
Don't be afraid to try something new and put yourself out there. There are local events and summer programs that only take place during the warmer months.
Get ahead start by putting your money aside to make your summer special.
Some things on my summer bucket list this year include a weekend trip to Disney.
Yes, I plan on being a Disney adult for 72-hours. I'm also a Harry Potter fanatic, so 'The World of Hogwarts' at Universal Studios will be my stomping ground for a few days.
I plan on meeting my fitness goals this summer. Therefore, I'll be trying a few different classes to include in my exercise regimen, including pilates, spinning, and yoga.
Learning will never get old for me. I plan to learn a new language, take a pottery class, and join a line dancing class, just to name a few.
I'm also in search of workshops and pop-up events I can attend that are just for fun this summer; whether they're skill-based, educational, or recreational, it doesn't matter, sign me up!
I've been trying to attend volunteer events for the longest since the pandemic, but work and side-hustles can take up a lot of time if you don't pencil in the fun.
I plan to sign up and commit to completing at least 1-2 volunteer events over the summer.
It's never too early to plan, schedule, and conduct research. I prefer to purchase tickets in advance.
Self-care will remain a top priority for me over the summer as well. Facials, manicures, and pedicures will be a staple in my monthly routine.
Summer isn't only for the kids. Adults can still have memorable summers on a budget, too.
When the weather breaks, try a 30-day simple living challenge! I promise it'll change your life forever.
I teach entrepreneurs how to simplify their life and business with less + own their time and maximize productivity towards their personal and monetary goals.