Are you ready to leave that 9-to-5 up on the shelf for good, but could use a little guidance along the way? Well, you've come to the right place!
We conducted the research and found some of the best podcasts for women in their 20s and 30s who aspire to be business owners.
Everyone knows 25-30 is the pivotal age range we all decide which milestones we have left to reach and which ones we would like to scrap altogether.
One of those milestones may include starting a business, which isn't a journey you have to travel alone.
There are so many women before us who have started successful businesses and changed their life trajectories in a brief span of time.
They're generous enough to share their experiences (the good, bad, and ugly) with the world in audio form where we can access their advice anytime, anywhere we damn well please.
Yep, you've guessed right.
Podcasts.
Everyone is jumping on the podcast bandwagon, intending to build their brands, gain exposure for their small businesses, and are shouting to the mountains for their voices to be heard.
The podcasts I've selected to share with you on this list are real-life career women, business owners and mothers that I follow on social media, listen to faithfully, and continue to learn from.
These are inspirational podcasts for young women to learn from the previous mistakes professionals have made in their businesses and personal lives as well.
So, cheers to a no fluff, round-up list of badass female podcasts created by women who are authentic, candid, and dedicated to romanticizing their lifestyles, in their 20s, 30s, and onward.
Check out some of the best podcasts for women in their 20s and beyond.
By the time I joined the 30-something club, I was re-evaluating my life and what I wanted it to look like by 40.
I wasn't living in an area conducive to slow living nor was I working a job that afforded me the luxury of ease.
While I was beyond ready to make the switch in location and my entrepreneurship journey, I needed guidance and motivation from other women who did it before me.
I conducted the research, took the classes, and kept my head down long enough to discover some of the best podcasts for women in their 20s and 30s to listen to for aspiring business women at heart.
Michelle and Aimee of Secret Owl Society were two of the first podcast producers I stumbled across on YouTube.
As advocates for simple living and running creative businesses the 'unconventional' way, my connection to their content was instant after listening to their first few episodes.
On the Magic is You, Aimee and Michelle don't believe in following a blueprint to growing businesses but believe in living life on purpose.
They don't share tips and strategies on marketing, but recently bowed out from using social media for marketing their products and gaining an audience altogether.
No, I'm not kidding. It's totally do-able.
They ditched Facebook and Instagram to create their own online community through their email list, coaching programs, and online hubs instead.
This approach motivated many more women to take a step back from social media, but the bigger picture for Michelle and Amy was living a simple life of ease.
They don't believe in conforming to societal norms or sticking to rigid routines, but traveling to different destinations and adopting an abundance mindset instead.
The 'Magic is You' is one of the best podcasts for women in theirs 20s and 30s, because it urges us to wake up every morning with a vision of the perfect day.
What type of scenery or location will bring you inner peace?
What are some things that excite you or allow you to show up as your best self creatively?
Michelle and Aimee encourage you to do just that!
They teach listeners to develop habits and spaces that will make them happy.
Some of which may include transforming your living space or moving to a different country like Paris or Portugal, or not following a list of priorities and loosening the reins a bit.
This podcast supports mental health and setting boundaries with family, friends, and spouses, too.
If you've been a goal-friend for a while, you know I love me a boundary.
Listen to one of my favorite episodes of 'The Magic is You podcast here.
Ronne is a brand and business coach, entrepreneur, real estate investor, and former million dollar multi level marketing expert.
She's held every title you can think of, and is the jack of all trades. But, more importantly, she's a Mom.
I discovered Ronne while browsing Instagram Live a few years ago. Originally, I planned to take a few business tips to go, but she kept me coming back for more.
Transparency makes her content stand out from the crowd.
She gives gritty details about what goes on behind the scenes as a solopreneur and business owner with staff and overhead.
Ronne encourages women not to quit their 9-to-5, but to leverage their bi-weekly paychecks to invest in multiple businesses.
The narratives she shares as a single mom, primary household provider, and the trials of building multiple streams of income are invaluable.
Hands-down, Girl CEO is one of the best podcasts for women in their 30s.
If you're looking to make money as an influencer on social media, want to get more eyes on your business, or simply need strategies on how to create a cohesive, profitable brand, then she's your girl.
Learn more about Ronne's story, here!
Jenna Kutcher is the G.O.A.T. of bootstrapping and creating million dollar empires from absolutely nothing.
With over 500 podcast episodes of entrepreneurial goodness and interviews with experts in business, Jenna's content is truly an exclusive peek into her personal journey of transitioning from humble beginnings to a successful multi-millionaire.
Her podcast listeners can benefit from hands-on advice in marketing, budgeting, branding, how to start a podcast, or business ideas to start from the comfort of your home with minimal money upfront.
Each episode is jam-packed with value and learning experiences from women who started from the bottom.
Jenna began as a solopreneur and now has a dedicated team that keeps her business machines well-oiled and running.
I don't know about you, but I'm all for trial-and-error, especially when I'm able to learn it from professionals that have already laid the foundation and are reaching back to help the rest of us in return.
Ready to be inspired?
Check out the best motivational podcasts for women today!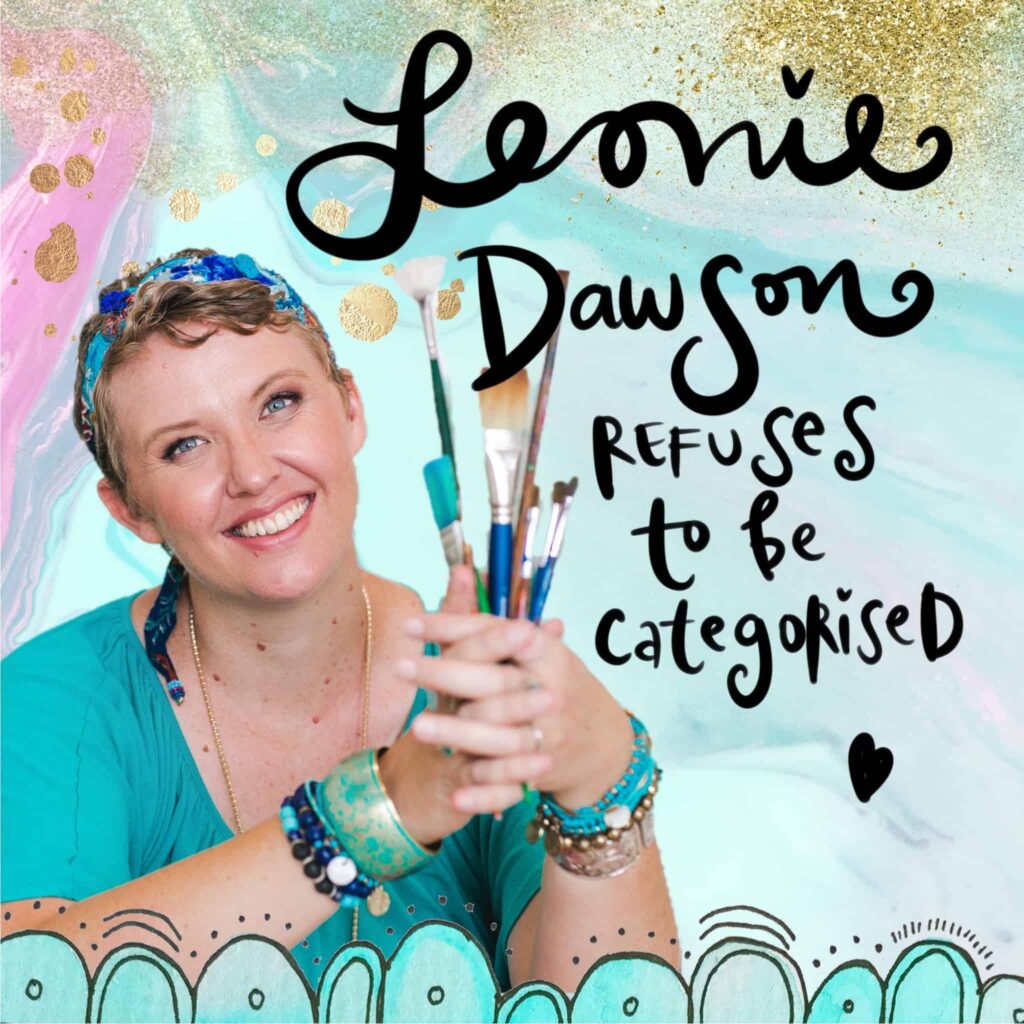 Self-made is an understatement when speaking of Mrs. Leonie Dawson. Her content is exceptionally one-of-a-kind.
There are no rules and no filters to the way she runs her businesses, coaches her students, or leads her personal life.
Get ready to learn, cry, and laugh with every upload.
Yes, she's just that damn good.
It's definitely in the top podcasts for women over 50. However, her audience is a mixed bag of Gen Zs, Millennials, and Gen Xers too.
I learned about Leonie from another podcast and immediately signed up for her Marketing Without Social Media course.
She lives life on her own terms, prioritizes family, and is the perfect example of stepping outside of the box and being great at it.
I love how Leonie allows her personality to shine through on the show and doesn't read from a script.
She won't allow anything to affect the work she does in the world or her mission to help other women succeed.
While she doesn't have an exact target audience, she creates funny podcasts for the middle-aged woman looking to capitalize off of her creative talent.
Leonie's superpower is her ability to write books, create planners, and encourage others not to let anything hold them back from creating a life they truly deserve.
She currently lives in Australia with her husband and children and works on her own time.
Find out where her journey begins by tuning into one of the best podcasts for women in their 20s and 30s out right now.
Take a listen here, you won't regret it!
The McNeely's never cease to amaze me with the weekly podcast guests they invite on their show. The His and Her Money podcast is a one stop for finance advice, success in business, real estate investing, and so much more.

Dave Ramsey recently made his debut along with some of my favorite bloggers and business gurus who share their expertise on money management, investing, and side hustles!

You don't have to worry about any smoke and mirrors with the McNeely's.
They are genuinely interested in showing their listeners how to retire early, establish various streams of passive income, and the best ways to set goals and manage finances for married couples too!

If you want to learn from experts in the business industry, chances are they've already had an episode on the His & Her Money podcast.
My first introduction to Jessica Massey was during my search for tools and tips on how to manage multiple businesses and hobbies all at once as a newbie entrepreneur.

Of course, doing this made me less productive until I stumbled across Jess' youtube channel and podcast where she taught me this was a no-go!

Jess Massey offers weekly podcast episodes on how to remain sane while growing and scaling your business.
She's not a fan of overwhelm, jeopardizing your mental health for success, or self-loathing when you don't achieve your goals.
Do you struggle with managing multiple priorities or letting anxiety and imposter syndrome get the best of you?
Join the Hustle Sanely community by subscribing to Jess' weekly podcasts for young women in their 20s here!
Do small business owners listen to podcasts?
Small business owners make up a sizable fraction of podcast listeners on a weekly and monthly basis.

According to Oberlo, as of 2021, 41 percent of the US population listens to podcasts at least once a month.

The percentage of American listeners continues to increase overtime.
Today, more than ⅓ of podcast audiences are small business owners, which is definitely telling.
Podcasts keep entrepreneurs abreast of the latest trends and news in their respective markets.
Staying in the 'know' is very beneficial to business owners who want to compete or want free advice on when to pivot as well.
Podcast surveys conducted by Bredin found that 39% of podcast listeners are entrepreneurs or small business owners, and 65% of them listen to podcasts weekly.

There are a plethora of podcasts for women in their 20s and 30s being created every week.

What are you waiting for?
Download your favorite audio app and subscribe to some of the best podcasts for women in their 20s and 30s today!

Does Spotify have business podcasts?
Business podcasts are one of the top five genres on popular platforms, like Spotify and Apple, with millions of downloads and streams per day.

Many creators produce podcast content in genres where there's already an audience.
Some of the top business podcasts for women in their 20s and 30s in 2022 include The BizChix, Brown Ambition, The Dave Ramsey Show and the Rachel Hollis podcast.

Spotify is my go to platform for listening to business podcasts when I'm running errands in the car, cleaning up on my Echo Dot, and throughout the workday on my iPad.
Check out the top 12 business podcasts on Spotify right now!
Are you ready to start your side hustle but struggle with being productive in your business?
Then you've come to the right place, goal-friend! Download the Side Hustle Productivity Planner today!
I teach entrepreneurs how to simplify their life and business with less + own their time and maximize productivity towards their personal and monetary goals.